Open Markets Institute Reacts to FTC Approval of $80 Billion Linde-Praxair Merger
October 31, 2018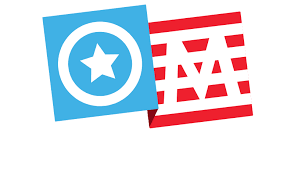 For Immediate Release: August 30, 2018
Washington, D.C. – The Open Markets Institute released the following statement today after the Federal Trade Commission cleared the $80 billion merger of Praxair, Inc. and Linde AG:
"This week, the Federal Trade Commission cleared the $80 billion merger of Praxair, Inc. and Linde AG, the second and third largest suppliers of industrial gases in the world. Industrial gases are a key input for industries such as oil and gas, aerospace, steelmaking, health care, and food manufacturing. The FTC required the combined company to sell certain product lines to third parties, including the sale of some assets to a partnership involving a private equity company, CVC Capital Partners, with a history of violating antitrust rules.
The Commission has accepted the argument from the merging parties that in certain markets for industrial gases, this merger will produce more competition. Nevertheless, the divestiture order includes a series of requirements–including transitional services, supply agreements, marketing restrictions, employment restrictions, and purchase agreements–many of which last for between 24 and 36 months. If the merger did not substantially lessen competition, these rules would be unnecessary.
This is clearly a large combination of corporate assets in an industry that is already highly concentrated. The consequences of this transaction are unpredictable and potentially dangerous. It could hurt U.S. manufacturing capacity, as private equity financiers have a history of stripping value from acquired assets instead of operating and developing firms for long-term profitability.
This merger is also a unique test case of the willingness of the FTC to block illegal mergers outright. In light of German financial market rules, the merging parties had a firm deadline of Wednesday to complete the transaction. Had the FTC decided to challenge the transaction, the merging parties would have been unable to complete the deal. In other words, the FTC could have blocked this transaction without needing to litigate.
Growing empirical research shows that product and labor markets across the U.S. are highly concentrated. Reluctance by antitrust agencies to block big corporate mergers is a key factor accounting for this new era of extreme concentration and its attendant harms. In response to criticism, FTC officials often argue that they are hamstrung by resource constraints or judicial precedent. But neither argument holds in this case, given that blocking the merger would not have required the FTC to appear in a U.S. court. Instead, four FTC commissioners voted to permit a vital industry to become further concentrated on normative grounds. In other words, no tactical or pragmatic considerations forced the agency's hand—this vote reflects an ideological preference for extreme concentration.
The Commission's choice is disturbing because its mandate is the exact opposite: to preserve competition and prevent unfair or monopolistic practices. Given the Commission's unwillingness or inability to fulfill this legislative mission, it is time to begin a conversation about how to reform or restructure the institution, or move authority to other regulatory bodies who can fulfill this critical role. The Open Markets Institute has as its research focus the problem of corporate concentration, and as part of this focus, we will be now begin considering options on how to address the legitimacy crisis at the FTC."
Matt Stoller can be reached for comment at [email protected]